Wooden spoons at the ready – the Mploy Bake Off has gone virtual!
Posted: 30th April 2020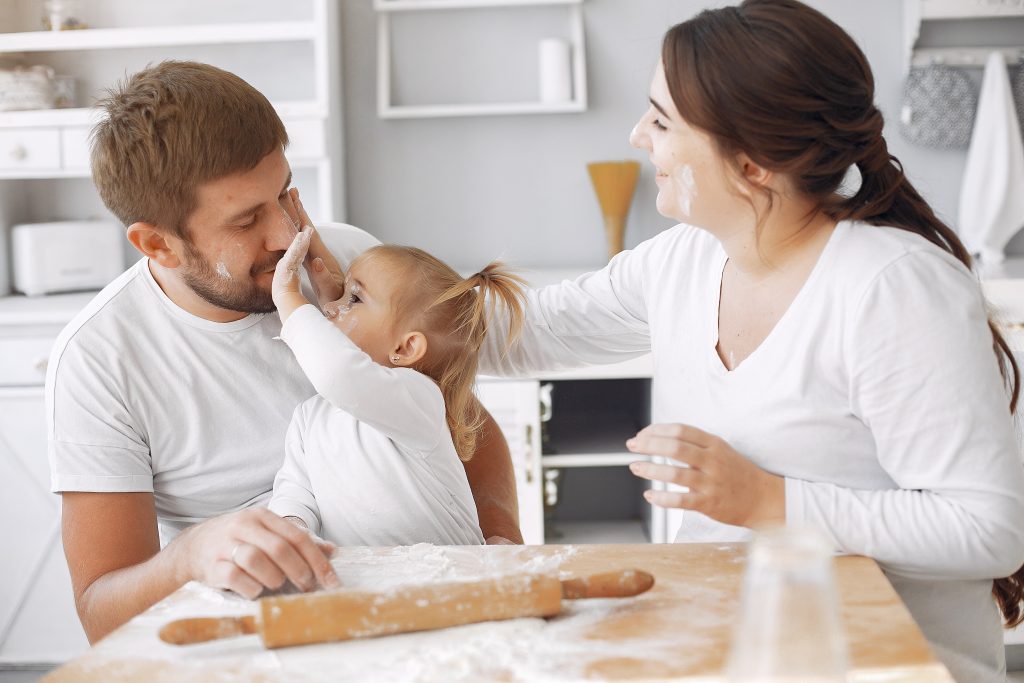 With the UK known for being a nation of bakers and most of us currently at home, we are delighted to announce our first Virtual Bake Off challenge!
Let's have a bit of light-hearted fun this May. We think we all deserve it.
Everyone can take part: genius bakers or novices, individuals or families, and you can bake anything you like – from brownies and cookies to cakes and scones. We're asking all bakers to make a £5 donation to a charity of their choice, so you will be supporting charities through this difficult time while having fun.
We set the teams at Mploy the challenge of creating a showstopper… and they didn't disappoint.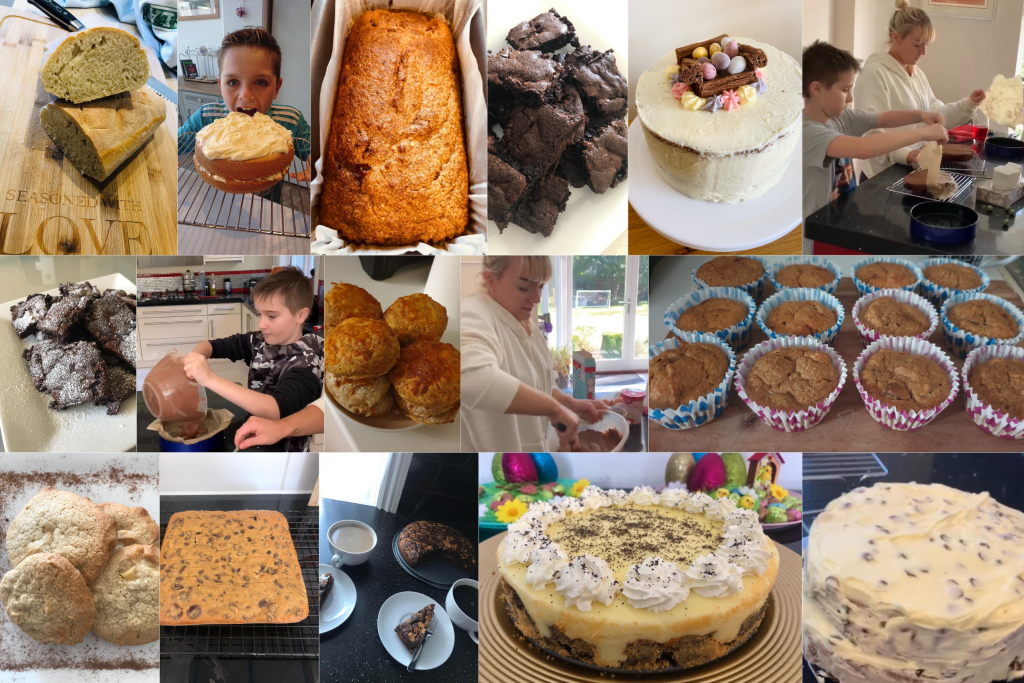 As we prepared for our company's first-ever virtual bakeoff, we wondered what team-building lessons we could learn from spending time in the kitchen baking.
Keep a Cool Head in the Face of Unexpected Challenges

When a surprising challenge or obstacle pops up at work, do as bakers do: Scratch your collective heads if you must, and then buckle down and barrel through.
In a Crisis, Slow Down

Many a crust has cracked and a cake tier toppled as frenzied bakers let the ticking clock get to them. Whether you've got 15 minutes left to decorate a cake or a single day to deliver on a major project, remember to take a breath now and then. No good can come of a sloppy rush job.
Don't Give Up

Novice bakers can often find themselves overwhelmed. But don't give up, and your perseverance will be rewarded with edible bakes and high praise. So remember: When your team is feeling the heat, don't get out of the kitchen.
Remember to Take Care of Each Other

A virtual bakeoff may be a contest—but our teams have still been incredibly supportive of each other. They've offered a helping hand with recipes or a shoulder to cry on, and they always cheer each other on. Embrace that team spirit. Be your co-worker's helping hand, your employees' cheerleader. It works as well in the office as it does in the kitchen.
Believe in Yourself…But Be Open to Feedback

There are countless examples of bakers who stuck to their guns and came out on top. But now and then, you get bakers who are stuck in their ways—they don't follow recipes, they're complete mavericks. And they inevitably fail. Don't be that baker. Bring your awesome ideas to the table and advocate for them, but always keep an open mind. Your work could be one suggested tweak away from a showstopper.
Put a Bit of Yourself into Everything You Do

If you're not approaching a project with at least some level of passion and personality, it'll be a bad bake. Be someone who wows your work-appointed judges with beautifully decorated, appetising bakes. No one wants a stodgy project any more than they want a stodgy cake.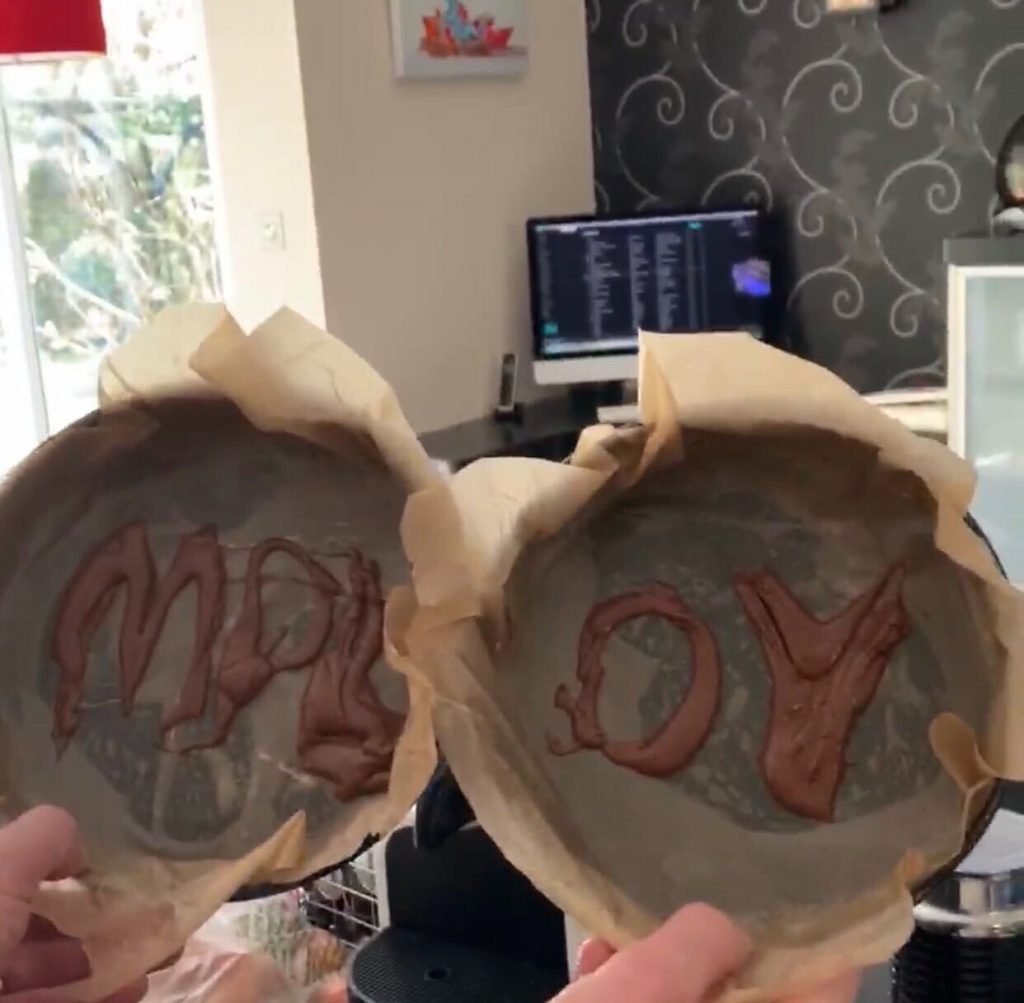 Our Co-Founder & Finance Director Mark Nash and his family took this mantra to heart when they wrote 'Mploy' in cake batter… show-offs!
Don't Take Yourself Too Seriously

Some of the best moments in life come when people can laugh at their own mistakes or let their hair down a little. It might be running around the garden or juggling lemons. Remember to take time to ease off the gas a little and appreciate your team. After all, at the end of the day, it's all just cake.

Now it's your turn to bake…
If we've tagged you in our bakeoff challenge then don't panic, it's just a bit of light-hearted fun after all.
If you're able to get involved then we'd love to see your finished bakes! Don't forget to use the hashtag #MployVirtualBakeOff and tag us in your social posts.