MPloy Healthcare Training Academy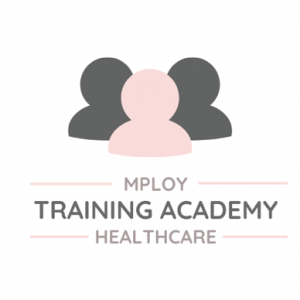 Mploy Healthcare Training Academy is available to anyone who would like to start a career within the Health & Social Care industry by offering you a comprehensive training programme and ongoing support.
Social care is about supporting people to maintain their independence, dignity and control. This includes providing personal and practical support to help people live their lives. Social care workers could be supporting someone with a range of disabilities, dementia or mental health conditions.
Adult social care is one of the few sectors where jobs are increasing, offering significant numbers of long-term career opportunities in the current job market. There's an estimated 1.49 million people working in social care, and by 2035 we'll need to fill around 580,000 more jobs.
A career in social care offers long-term employment prospects, with opportunity for promotion and progression as well as job security
Training services by Mploy Healthcare

Candidate
As a leading Healthcare company we can help you at the start of your journey in Health and Social Care by offering bespoke training at our dedicated training centre in Poole. We will support you with Care Certificate training, manual handling and a DBS. On completion we can support you in gaining a permanent placement with one of our many clients or you will have the opportunity of working with Mploy Healthcare on a temporary basis.

Client
We are aware of the difficulties in finding new staff and costs involved. Mploy Healthcare are able to offer you a solution. We are looking at recruiting new staff to the industry that will go through our robust recruitment process including ID Checks, referencing, COVID checks and a DBS . They will have attended our Care certificate training and moving and handling. You will have the opportunity to pre select candidates and once they have completed the Mploy Healthcare Training Academy you will be able to take them on a permanent basis and evidence them as part of on going support ,we are also able to offer you refresher training for your existing staff (T&C's apply).

Existing Staff
We can offer regular learning and development that will help ensure you can remain up-to-date with best practice to provide the best care and support. In addition, for career progression, we can offer you courses such as medication management. With regards to our nurses we have in house clinical training for various courses such as Peg feeding , tracheotomy, venepuncture and catheterisation.