MPloy Healthcare Training Academy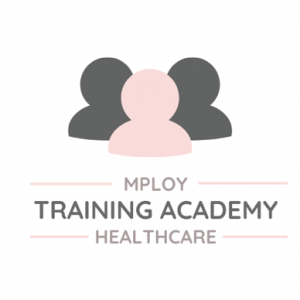 Mploy Healthcare Training Academy was established so the Mploy Healthcare team could support their candidates and clients without having to use external training companies. Since starting up a new venture during COVID-19 the Training Academy has flourished and become very successful despite lockdowns throughout the last few years. The Academy continues to grow, offering more training and exciting opportunities to those who use us.
We currently supply training to local care companies including domiciliary care groups, nursing & residential homes, other care agencies, Mploy Healthcare temps and Mploy Staffing Solutions Divisions. Offering a wide variety of training courses to anyone who needs it.
However, it doesn't stop with the care industry, we also have launched Mploy Training Academy, offering courses suitable to others such as Warehouse, Industrial, Non Experienced Workers, Education and Services for Young People, Children & Babies.
The training team has grown over the last year, our trainers have a combined 40 years of experience withing the Healthcare sector and training.
Training services by Mploy Healthcare

New Learners
We can help you at the start of your journey in Health and Social Care by offering bespoke training at our dedicated training centre in Poole. We will support you with Care Certificate training, manual handling and other specialised care courses. Or should you be someone who cares for a loved one at home or volunteer within the care industry, we can provide you with suitable training.

Companies
Should you be looking for training for your own staff, we can organise bespoke training packages to suit your needs, we can also bring the training to your venue. Both of our trainers have received 3 COVID-19 Vaccinations and have a Full Enhanced DBS Check. We also have Train the Trainer courses available.

Existing Staff
We can offer regular learning and development that will help ensure you can remain up-to-date with best practice to provide the best care and support. In addition, for career progression, we can offer you courses such as medication management. With regards to our nurses, we have in house clinical training for various courses such as PEG feeding, Tracheostomy, Venepuncture and Catheterisation.