Mploy at the Dorset Venus Awards
Posted: 3rd November 2017
Last night, the team from Mploy stepped out in their glad rags and attended an incredibly dapper event at the Bournemouth International Centre, all in celebration of inspirational women. –  The Dorset Venus Awards and it was an amazing evening!
Tara Howard, the founder of Venus Awards, hosted the extravagent event. She believes in honouring the drive, energy and input of all the fabulous women with whom we work.
She works to recognise, support and engage with women in the local business community.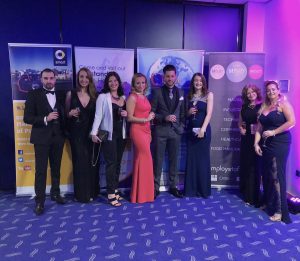 The evening began with a relaxed drinks reception and gave everyone the opportunity to say hi to friends and colleagues. As the evening progressed, we were treated to a stunning three-course meal and live music… the atmosphere was electric!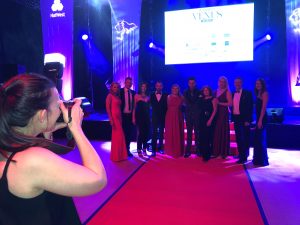 And the winner is…
Alongside many other brands and businesses, we were thrilled to be sponsoring one of the awards, our category was the HR Manager of The Year award.
The winner of the HR Manager of The Year award was the wonderful Amy Crabb from Agincare.
With remarkable perseverance and loyalty, Amy has worked for Agincare since 2005, where her role has grown along with the company itself to her current position as group HR Manager. As a senior figure for one of the largest providers of care in the UK, Amy oversees a complex human resources system for a company which offers domiciliary care, live-in care and nursing homes, all while raising her nine-year-old son.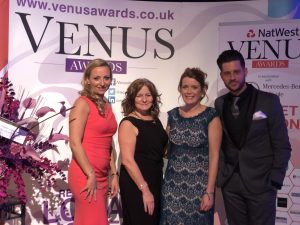 Overall, we were treated to an incredible night of drinks, sumptuous food and exciting award giving. We had a fantastic evening and we're already planning our outfits for next year's awards.
Looking for a job or just fancy a chat? Visit www.mploystaff.com