Who Were The Winners At This Years Venus Awards?
Posted: 24th November 2018
The 2018 Dorset Venus Awards were held at the Hilton Hotel, Bournemouth last night and we had a ball!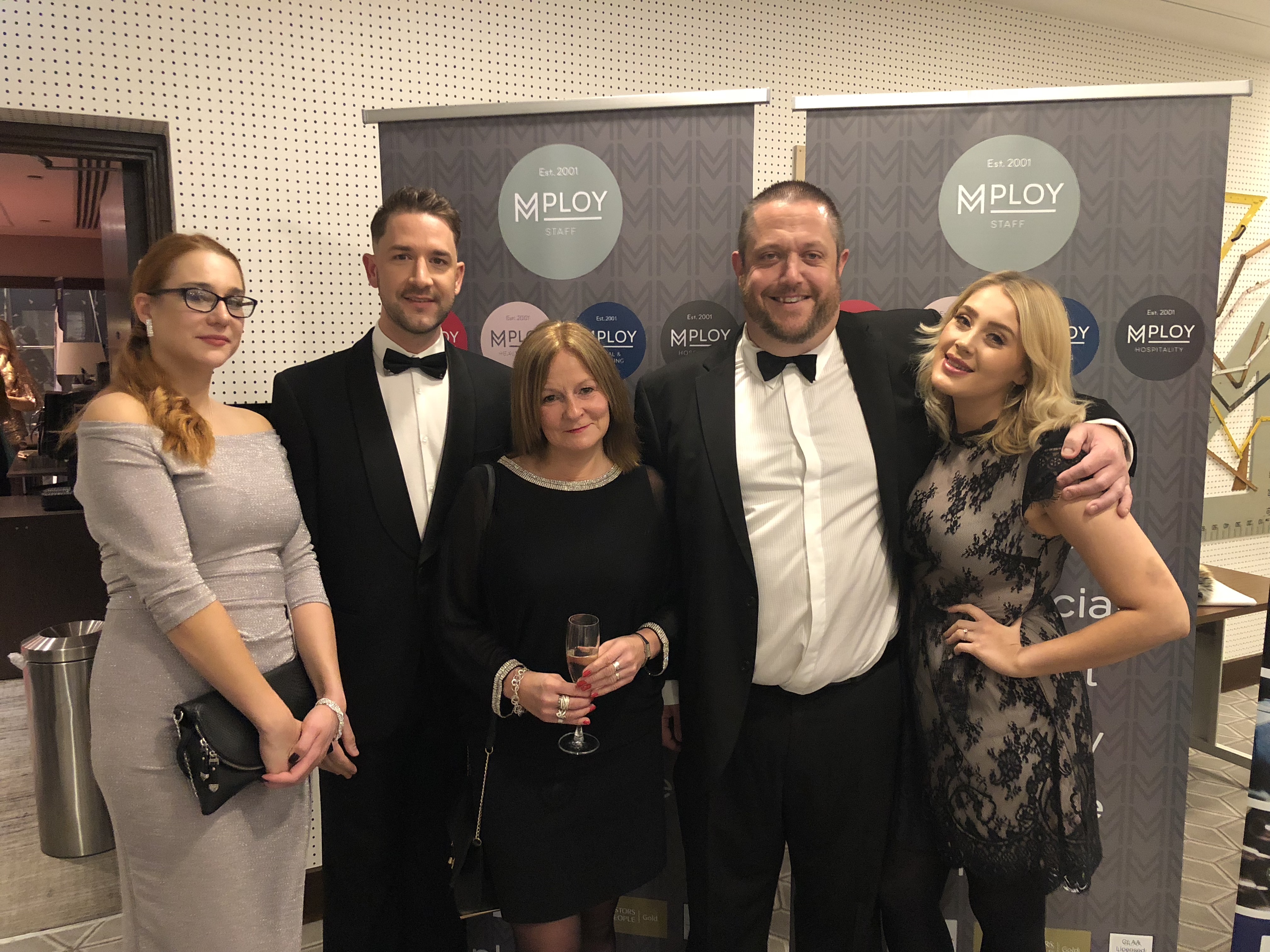 The awards evening was, once again, a very uplifting and emotional event where the achievements of many of Dorset's trailblazing women in business and public servicewomen were celebrated, women from all walks of life who are the inspiration of the next generation, promoting a positive image of women. These women are talented and dedicated female entrepreneurs who are not only successful businesswomen but in many cases also juggle the needs of their families. These awards are designed to recognise the achievement of these women across a wide range of categories.
The evening started with a champagne reception welcoming the 280 guests to the prestigious event, where we had the opportunity to mingle with all of the finalists and the other sponsors too.
Venus founder, Tara Howard, gave a touching speech before everyone tucked into their 3-course dinner. We were treated to a stunning menu of Olive oil poached trout fillet with dill crust, marinated cucumber, sea herbs and lemon dressing for starters and Free-range Chicken Breast filled with chorizo and mozzarella, served on basil crushed potatoes with tomato and balsamic sauce and fine beans for our mains followed by a delicious dessert of sticky caramel cheesecake, honeycomb and chocolate shavings.
The awards were carried out during and after dinner, alongside the Musical Talent Finalists; Lauren Bannon, Tanya Miller, Carley Varley and Gem Rose and they were absolutely fantastic!
We are so pleased to have been sponsoring the HR Manager category again and we'd like to say a big congratulations to all of our finalists:
Lynsey Allan – Ultra Electronics
Clare McKnight – Farrow and Ball
Hayley Bennett – CCA International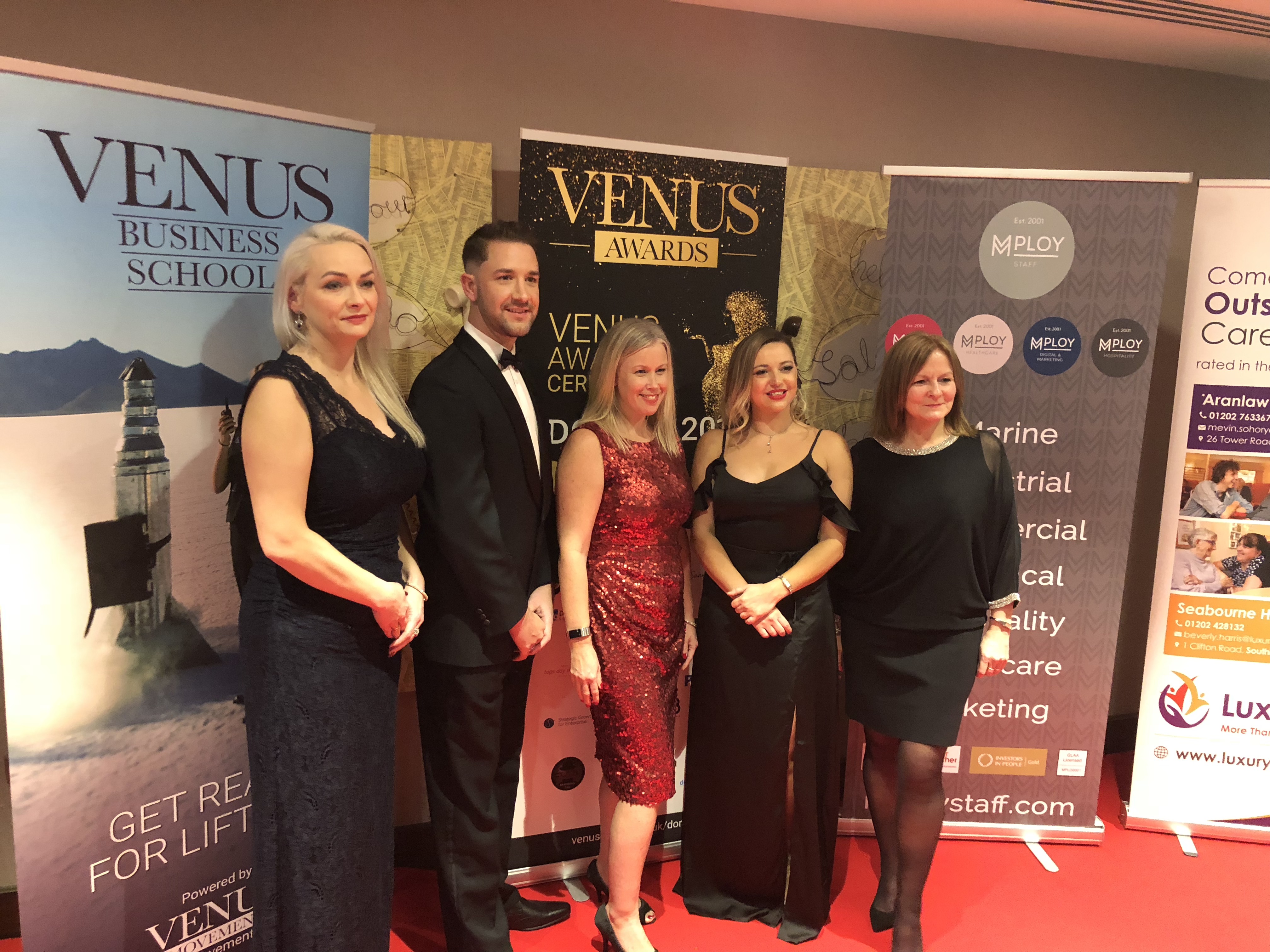 We are so thrilled to announce that the winner of our category is… Clare McKnight from Farrow and Ball!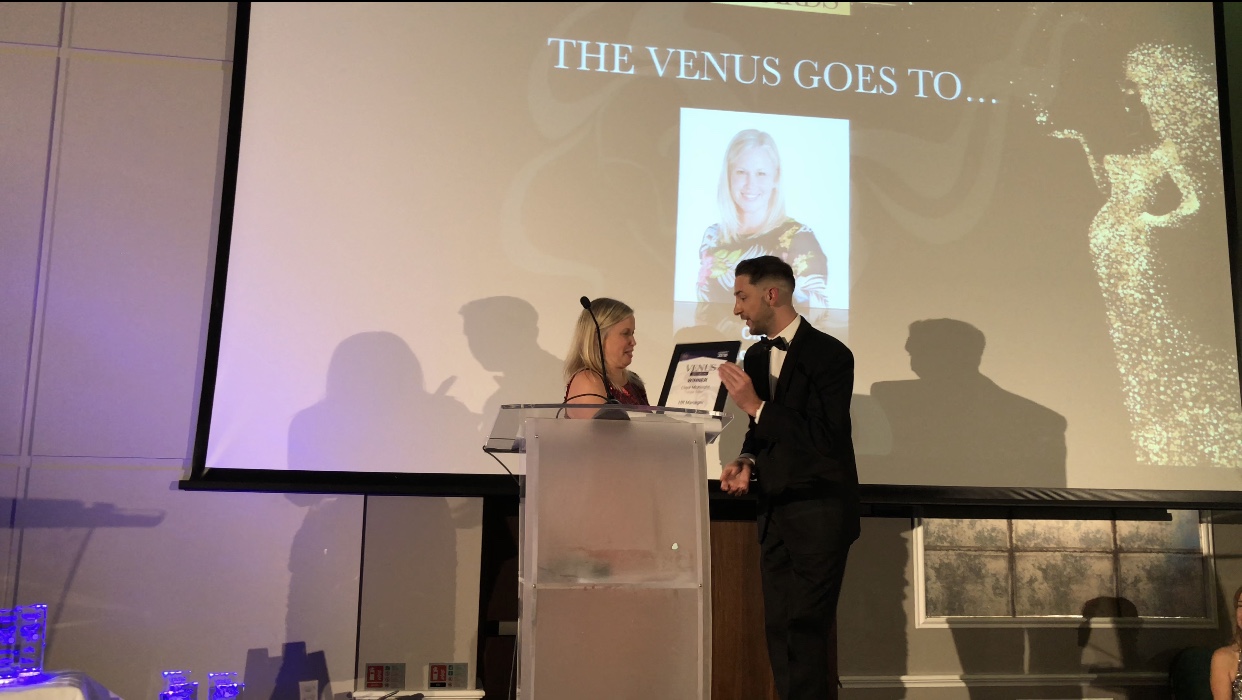 Congratulations to all of the finalists and winners of this year's event, you are all amazing!