Mploy Staffing Solutions Delighted To Partner With Dorset Chamber
Posted: 1st April 2020
Mploy Staffing Solutions has pledged to help the Dorset Chamber of Commerce bang the drum for the county's businesses.
Mploy has taken on a new role with the chamber – the county's voice of business – as a Platinum Business Partner.
Dorset Chamber's Platinum Business Partners programme is for members who wish to make a greater contribution to the organisation and the business community.
Chamber chief executive Ian Girling said: "Having the right people in place is vital for any organisation.
"Business Partners give the Chamber great strength, influence and support, so we are delighted to welcome a firm of the calibre of Mploy to the programme."
All of the staff at Mploy are thrilled to be a part of this new partnership.
Mark Nash, Mploy's Co-Founder and Finance Director, said: "We are delighted to become a Platinum Business Partner with the Dorset Chamber, promoting business interests across and beyond our region.
"Providing an overarching voice for the business community throughout the county is increasingly important, ensuring that local businesses are in prime position to take advantage of the many new opportunities which arise within Dorset."
He added: "As the leading, multiple award-winning recruitment agency in the South West, and Dorset Business Awards' Company of The Year 2019, it is fitting that we should support an organisation which helps advise, support and promote not only our business clients but many other businesses throughout Dorset."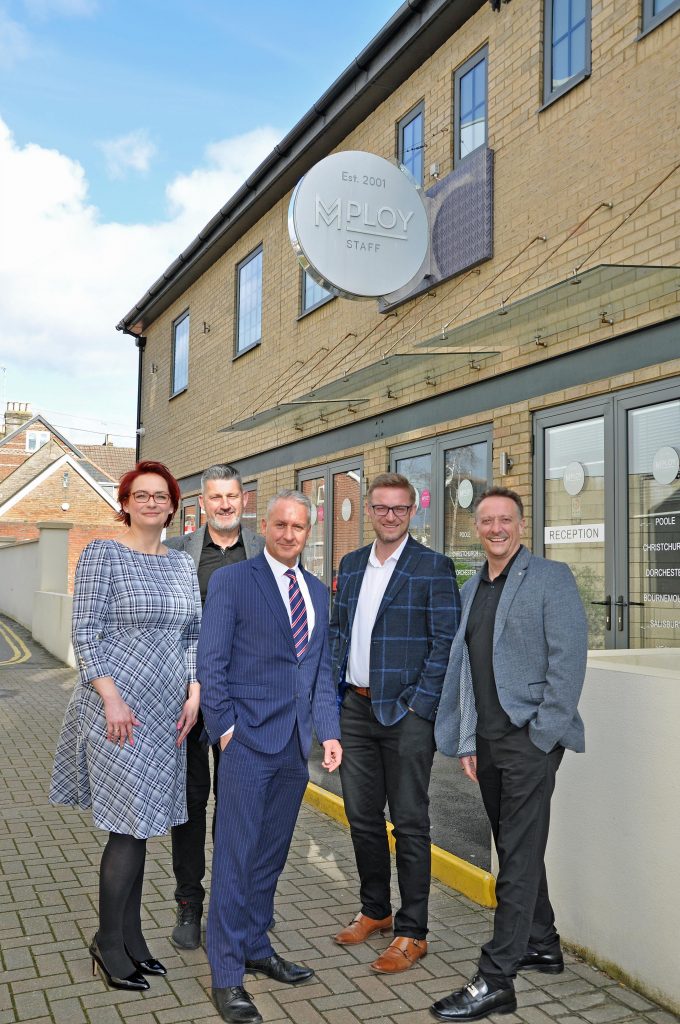 Dorset Chamber of Commerce and Industry – the county's leading business support organisation – was founded in 1949 and has more than 700 members with more than 37,000 employers.
It is fully accredited by the British Chambers of Commerce (BCC) and is the leading business support organisation in Dorset.
With more than 700 members it is the second-largest BCC-accredited chamber in the South West.
As well as business support, the Chamber also acts as the voice of business to make the county's case heard locally, regionally and internationally.
It has an affiliated network of town chambers and is represented by chief executive Ian Girling on the Dorset Local Enterprise Partnership board.
The full list of Platinum Business Partners are: A-One Insurance Group, Blue Sky Financial Planning, Bournemouth Airport, the Bournemouth and Poole College, Bournemouth University (BU), Crystal Clear Telecom, Deep South Media, Digital Storm, Dorset Echo/Daily Echo, Dorset Local Enterprise Partnership, ESET, Field International, Global, Greendale Construction, Hendy, Hoburne, HSBC, Image Republic, ITSB, JP Morgan, Lester Aldridge, More Excelsior, Mploy, Purple HR, Ouch Training Team, PKF Francis Clark, REIDsteel, Savills and Sunseeker.
Dorset Chamber also has two Premier Business Partners: AFC Bournemouth and Brighter Productions.
Visit www.dcci.co.uk for more details.
To view our other partnerships, awards & accreditations click here.