Mploy Healthcare Sponsor the Proud To Care awards
Posted: 19th November 2019
Mploy Healthcare was proud to be a part of The Daily Echo "Proud to Care Awards" held at The Marsham Court Hotel in Bournemouth on 14 November 2019.
The awards ceremony was an opportunity to recognise the hard work and commitment by everyone, and a chance to celebrate with friends, family and colleagues.
We sponsored the Care & Nursing Home of The Year category which was won by Branksome Heights residential care home. Anne and Arleta had a great afternoon and it was a pleasure to be in the company of such dedicated and hard-working professionals in the Healthcare Industry.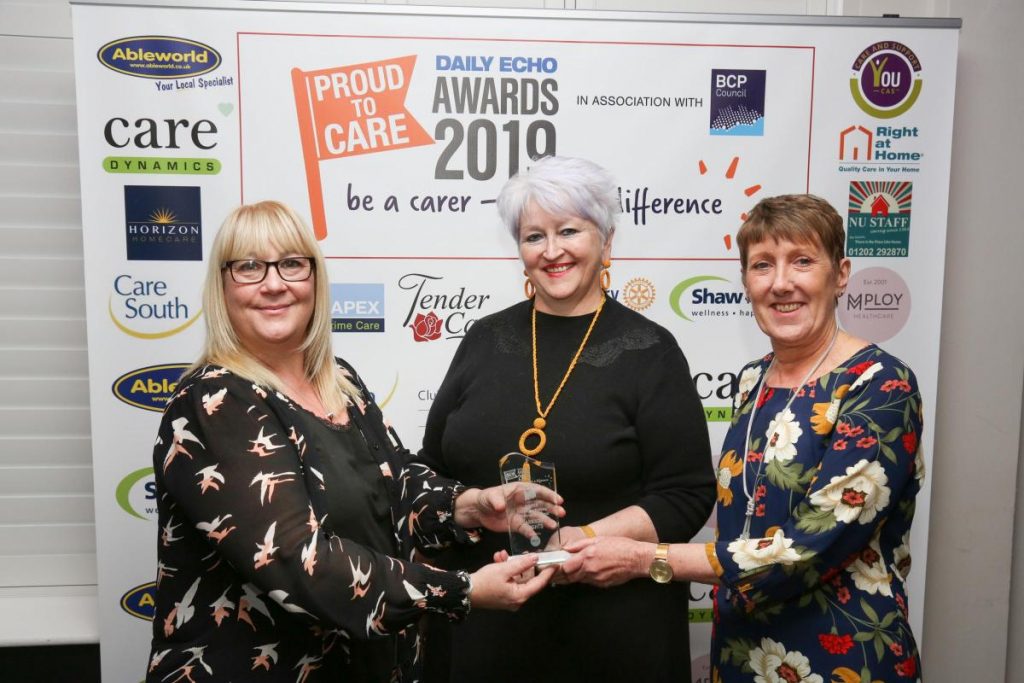 Thirteen awards were handed out to care providers, care workers and volunteers who had shone in their respective roles over the past year.
To read more about the awards and see all the pictures click here.
Photo credits: The Daily Echo