How A Work Placement Can Broaden Your Horizon
Posted: 7th February 2020
Mploy were lucky enough to have Oliver Wooten join the Dorchester branch for his placement year. As a business, we have always been committed to supporting students and career education so we were thrilled that he could spend this time with us.
Read all about Ollie's story here.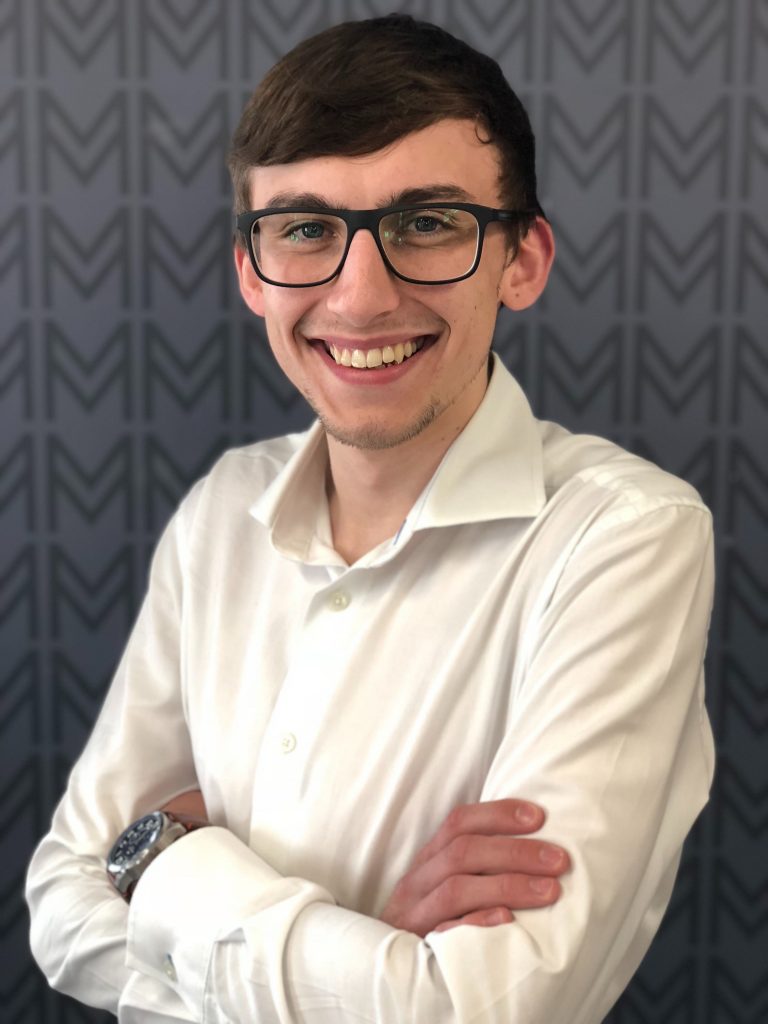 "My name is Ollie, I'm a Business Studies student at Bournemouth University. The third year of my course is a compulsory year in industry and I'm spending mine in recruitment.
If I'm honest, I didn't set out to get into recruitment, nor did I even start off with a particular interest in the industry. However, when I started my placement search, I found it quite a bit more difficult than I first anticipated and got in touch with several agencies to widen my search and hopefully make it easier to find a good placement.
That's how I initially came into contact with Mploy, and after meeting with Nicki, the Branch Director in Dorchester, she offered for me to come and spend some of my placement year working with Mploy.
While I didn't come to Mploy with a specific interest in recruitment, I became keen to see how an agency operates as a business and found the opportunity quite exciting, especially to find out how some of what I have learnt in lectures and seminars relates to in a practical role.
Reflecting as my placement comes to an end, Mploy has given me far more insight and opportunities to get experience than I had expected from my placement. I first thought that my time would be filled with looking at CVs, calling people to arrange inductions and interviews, but mostly making tea and coffee. And while plenty of cups of tea and coffee get made, a lot about my time with Mploy has given me ways to experience elements of what I have learnt at university.
I have seen a little bit of marketing, having spent some time with Mploy's Marketing Manager, Jess, to get an understanding of how she runs the social media platforms, creates the company artwork and press releases and organises events, etc.
I was also surprised to see some operations management, whilst visiting a client's food factory.
I got an insight into some other things that hadn't come up at university, having also spent a day with the payroll department, which was particularly interesting as I got to see how the pay of more than 1000 temporary workers is processed.
I also enjoyed working with the Healthcare division, getting to see how they run and the high levels of compliance they have for providing carers and nurses.
All of this experience has been invaluable for helping me decide where I want to go with my course in my final year as well as thinking about what I want to do after I finish university. It has been brilliant to have such a varied experience with Mploy and to see how the company runs, but also to be involved with it too, even getting to attend the Blackmore Vale Business Awards, of which Mploy was a sponsor.
I felt incredibly welcomed by everybody at Mploy and was really made to feel part of the team, not just a student who has come to spend a short while with the company, and that has made the experience all the more important.
Thank you so much to Mark, Matt, Dan and Nicki, as well as all the other wonderful people, especially everyone in Dorchester Office, who have given me the opportunity to gain some fantastic experience in a brilliant company."
As written by Oliver Wooten.