BDO Honours Mploy With Award For Second Year Running
Posted: 5th March 2020
On 4th March 2020, Mploy welcomed David I'Anson from BDO to our Head Office in Poole, where he presented two of our Co-Founders Mark Nash & Matt Swift with a beautiful plaque.
BDO identified Mploy as one of the top performers in the Central South region, for the second year running.
Each year, as part of their campaign to champion the mid-market in the Central South, BDO research all privately-owned companies with turnovers between £10m and £300m.
Their research has shown that over the last three years, our overall performance places Mploy in the top three services businesses in the region.
BDO's first focus area of their latest Central South Mid-Market campaign has been all about international growth and expansion.
Unprecedented economic uncertainty, global trade wars and the impacts of leaving the EU at the end of January have and continue to be distractions that growing businesses can overcome.
We are absolutely thrilled with this recognition from BDO and look forward to working with them again in the future.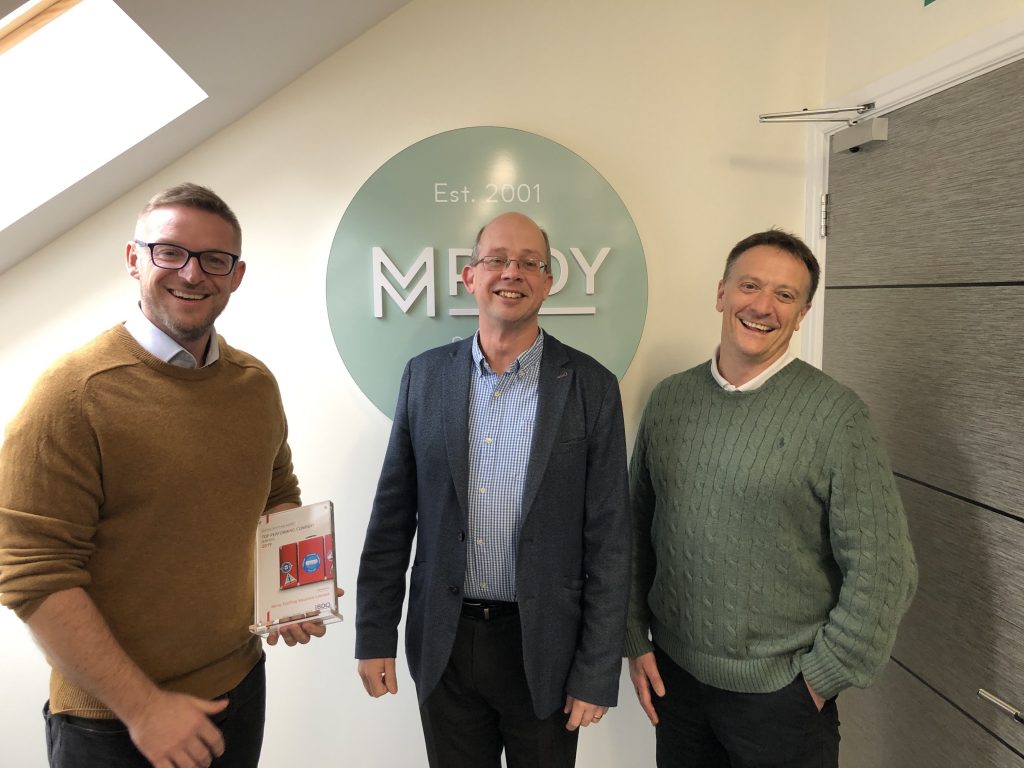 To learn more about our awards and accreditations click here.