Mploy Training Academy – Two Years On!!
Posted: 20th October 2022
Mploy Training Academy – Two Years On!!
Mploy's Training Academy was launched in 2020, but unfortunately due to the Covid pandemic the training had to be put on hold until lockdown restrictions were lifted. Since then, the Training Academy has really flourished offering care training to our own temps and clients, as well as local care companies including domiciliary care groups, nursing & residential homes and other care agencies. The Training Academy offers an extensive list of training from Moving & Handling, Statutory Care Training, Clinical Nurses Training and Non-Care Training.
Meet the Trainers: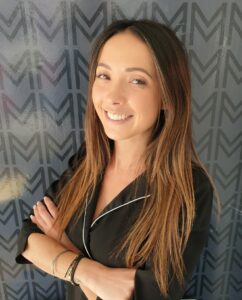 Luisa Montes became a qualified trainer in October 2020, completing a TQUK Level 3 Award in Education and Training (RQF) as well as both Moving and Handling of People & First Aid Train the Trainer training. Luisa helped launch the training academy back in 2020 and has contributed to its recent success by managing all the behind the scenes work of liaising with Mploy agency staff, current clients, and dealing with new client enquiries.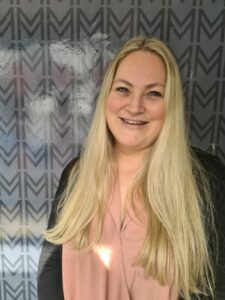 Claudine Jenkins joined the Mploy Healthcare team in February 2022, bringing with her fantastic knowledge and experience to support the training academy. Claudine has over 20 years' experience of working in health and social care and she became a Qualified Trainer about 10 years ago and has enjoyed every minute of it, she has travelled all over the country delivering face-to-face training to different individuals, businesses and organisations.
Luisa and Claudine have received fantastic feedback from the delegates and care companies to date, including the following:
"I could see Luisa had good experience and is highly qualified. Very comfortable with what she was doing and very informative" – Mploy Healthcare Care Assistant
"Claudine is amazing, a great trainer and very friendly. By far the best training I've received. I also really enjoyed the coffee and biscuits" – Mploy Healthcare Senior Healthcare Assistant
"I have just completed my First Aid Train the Trainer course with Claudine and Luisa, the course was very informative, Claudine and Luisa have been friendly and professional; their knowledge on the subject has made the course fun and interesting. Thank you both. I shall be recommending Mploy training to other people and will be in touch when I need my M&H Train the Trainer updated." – Care Manager
The team have great fun providing the training, and enjoy spending time meeting new clients and staff, as well as the always hard working Mploy Healthcare agency staff. They are passionate about giving the best quality training, making sure everyone is fully compliant and train people to be able to offer the best level of care. Claudine and Luisa will even be training the Mploy Divisions in Emergency First Aid at Work in the coming months.
The Training Academy is going from strength to strength and our Healthcare division have been reaping the benefits; we are now keen to offer the services to a much wider market and welcome enquiries from new individuals, businesses and organisations, they are available to anyone who wants to improve their care knowledge, this could be for experienced carers, new to the industry carers, domiciliary carers, nurses, support workers, those who care for someone at home or anyone who takes an interest in care.
The training is also available to all types of companies that may need First Aid Training, Health & Safety and Manual Handling training.
If you would like any further information about the services we can offer, please don't hesitate to contact Luisa on 01202 486660 or training@mployhealthcare.com
Great work ladies, we are all very proud of you.
#training #healthcare #firstaid #manualhandling #trainthetrainer # trainingacademy #mploy #mployhealthcare
Follow us on Linked In:  https://rb.gy/szyg9j
Follow us on Facebook: https://www.facebook.com/MployHealthcarePage