Have you seen Dave?
Posted: 2nd February 2018
Today we are stepping inside the mind of Dave Whiteman,
Branch Director of Mploy Office People.
Grab a cup of tea and a biscuit… this is going to be interesting!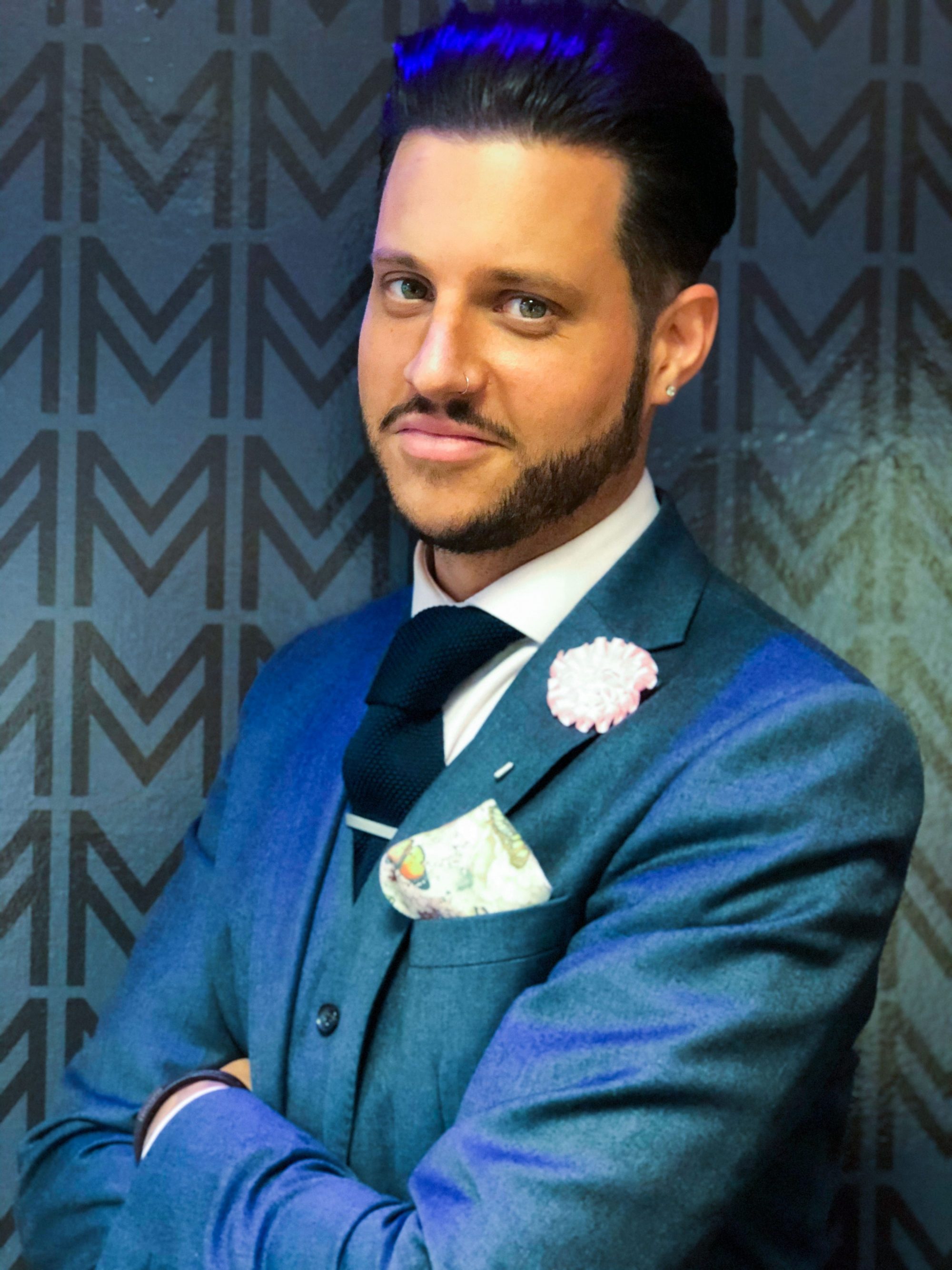 When did you join Mploy?
"I joined the business in October 2014″
What does your role at Mploy involve?
"I run the Bournemouth branch and we specialise in commercial/office recruitment. Historically Mploy were better known for industrial recruitment and were associated with servicing large contracts such as Sunseeker at high volume. I was tasked with making ourselves known within the commercial world and transferring our reputation of an efficient and moral supplier in the sector we weren't necessarily recognised in. Whilst we are still at the relatively early stages of this, we have made a strong impact in and around the Bournemouth area and are working with some prestigious and reputable businesses, which is being exceptionally well received and we are already one of the leading suppliers in the area, which is very rewarding for both myself and my team."
Tell us a bit about your career history…
"You could say I come from more of a corporate background as I spent the first 8 years of my working life at JPMorgan and Nationwide. My time at the latter made me realise how much I enjoyed working with people and helping them find the right product for them. Whilst that related to mortgage products, I felt recruitment was where I wanted to be as it allowed me to have that face-to-face interaction with people and I could see first-hand the end results of the work that I'd put into helping that person. I started my recruitment career within the MoD & Aerospace industry which took me right out of my comfort zone, but I was just keen to take my first steps into the recruitment world and find out what it's all about. I always knew commercial/high-street recruitment was where I wanted to be and I was given that opportunity by an experienced recruiter who took me on and I learned my trade with his agency for 2 years. I then left to join a smaller agency as I saw this as an opportunity to use my experience to help grow the business and make an impact in the Bournemouth area. I was then presented with the opportunity to work with Mploy and help grow our reputation in the commercial world….and the rest is history!"
What makes this business so special?
"The culture. The freedom given to people to make an impact and the support from senior staff in order to do that. Staff are encouraged to learn from their mistakes and use that to make them more of a polished recruiter going forward which will in turn have a positive effect on us as a business."
What makes this business different from other businesses like it?
"Again I'd have to say the culture. We're good at what we do and we enjoy doing it. I guess you could say we have a 'work hard, play hard' culture which makes a very tough job both rewarding and enjoyable. There is a recruitment agency set up on every corner these days so in order to stay top of the pile we have to be good at what we do….which we are. I think a key difference between us and our competitors is that we don't shout about our successes and don't look for recognition. We are happy to sometimes just go about our business efficiently in the background and our reward comes from doing a good job."
What is a little-known secret about the business that people may not know?
"Surely that would mean it's not a secret anymore?"
Who is your biggest role model?
"I'll probably get ribbed for this, but I've always looked up to David Beckham. He's been my idol since I was a kid, which is strange as I'm a massive Chelsea fan! I've always liked the fact that although he's a fantastic footballer, was he the most naturally gifted? Probably not. I look up to the way he worked with what he had and maximised it in order to become one of the most sought after and valuable people both on and off the pitch. I have always admired the way he faced adversity throughout his career and always came back bigger and better. His profession, looks, reputation and fashion sense had him set up for criticism from across the globe, but he just went with it and performed to a higher standard despite the knock backs he faced over 20+ years. Now he's one of the most respected people of our nation. He's also got some great tattoos!"
What do you see as being your most significant accomplishment?
"On a personal level I'd have to say my kids. I have three (I know, I look far too young right?) fantastic children aged 2, 5 & 8 and I see them as a massive accomplishment. They are my motivation on a daily basis. As for an accomplishment on a professional level, I'd have to say being recognised as someone to lead Mploy's quest to become a recognised dominant supplier in the commercial sector, then making giant steps to actually achieving that."
What has surprised you the most about working for Mploy?
"I think the freedom people are given to make their own success. Most people associate larger businesses to be uniform in the way they work and lean towards more of a corporate ethos. We are independently owned which I believe allows us to express our own individual personalities and tailor ourselves to our client's needs. Everyone in the business is exceptionally passionate about what they do, some of which have worked for the company for over 10 years and still have the same passion and desire as they had when they started."
What do you see in the future for Mploy?
"As it stands the possibilities seem limitless in terms of growth. Since I joined the business 3 years ago we have opened 2 new offices and each of our 5 other offices have expanded, not to mention the brand new Head Office in Poole. With the way things are going I can only see the business growing and growing and at breakneck speed. One thing we pride ourselves on at Mploy is adapting and reacting to change to ensure we stay on top of our game and not only remain competitive, but also remain as a market leading supplier across various different verticals. I would confidently predict that within the next 5 years you will be seeing us opening offices in other areas and expanding our network further. I would envisage us working in partnership with even more reputable businesses both locally and further afield, and that the Mploy brand will continue to have a strong hold in the current market."
What are the biggest challenges facing recruitment at the moment?
"The world of recruitment has changed dramatically over the last 2 or 3 years and we are very much part of a candidate driven market. It is a buoyant market in terms of available jobs, but there is a distinct candidate shortage across a number of areas. Employers are becoming aware of this and are doing more to hold on to their staff as they understand how difficult it is to re-recruit. So from an agency perspective this tends to lead to counter offers to candidates we have on interview or that are due to start a new position."
What are the biggest opportunities for recruitment at the moment?
"On the flipside to my answer to the last question, clients are finding it difficult to recruit themselves and are coming to us regularly looking for staff. The demand for staff is exceptionally high which can only be good for anyone working in recruitment at the moment. For this reason I think recruiters are now being viewed slightly differently than in previous years and we are being recognised for the exceptionally difficult job that we do."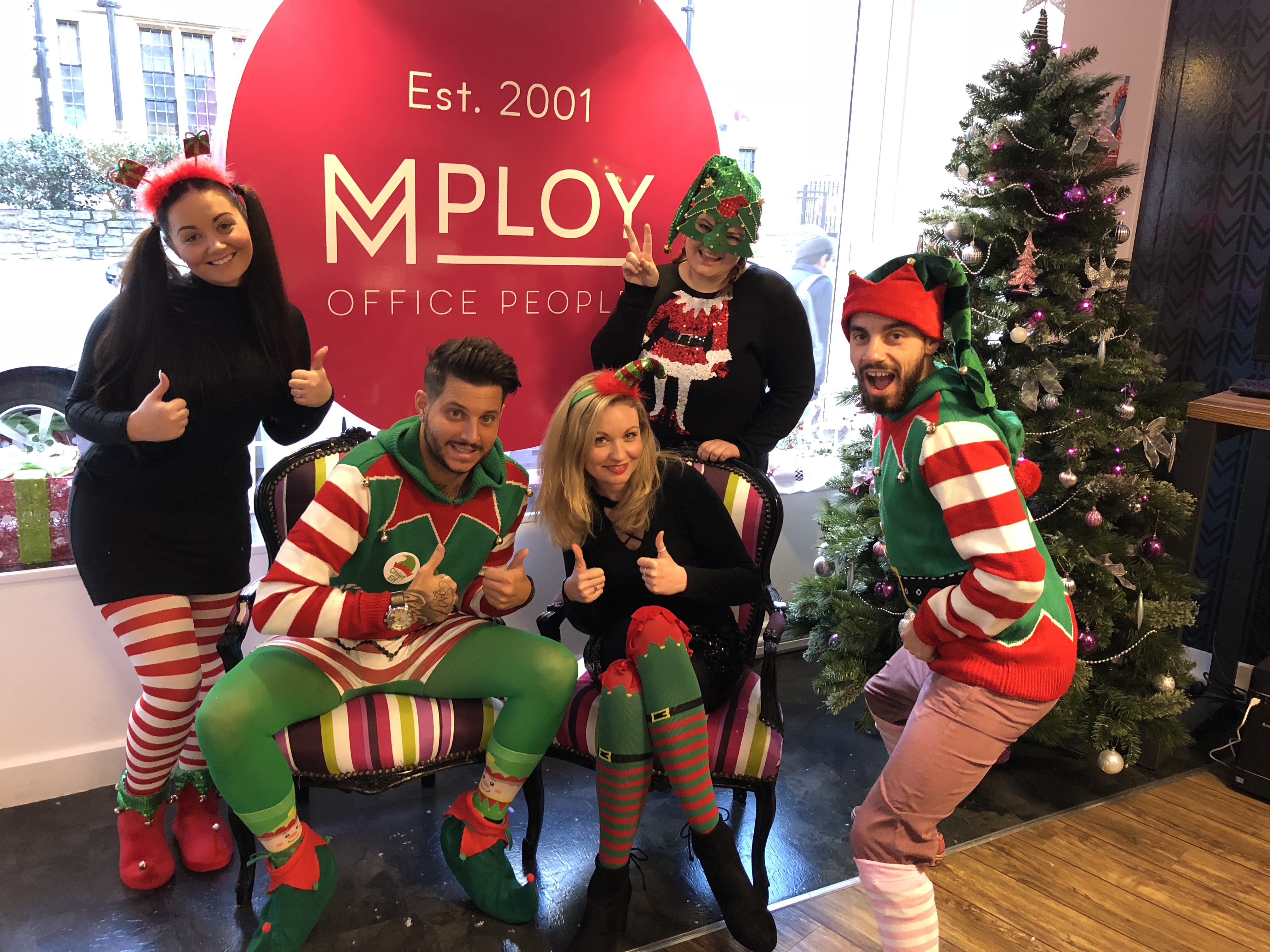 Stay in touch with Dave and the team at Mploy Office People:
T: 01202 558635
E: bournemouthjobs@mploystaff.com
Facebook: Mploy Office People
Twitter: @MployOffice
Instagram: @MployOfficePeople