An Evening With… Glenn Hoddle!
Posted: 1st June 2018
Last night the Mploy crew headed off to the Hilton Hotel to join the Bournemouth glitterati for An Evening With… Glenn Hoddle, helping to raise funds for Dorset Cancer Care Foundation.
We began the evening with a drinks reception for our clients where we were able to head out onto the balcony and see the beautiful – yet slightly misty- views of Bournemouth.
After a few shandies, we headed through to the ballroom where we were treated to a ham hock starter and a sumptuous tomato-roasted chicken breast with minted pea mashed potato for our main. We all pretty much inhaled our dessert of caramel & praline cheesecake.
After some fun & games and also an auction it was time for Glenn to step up to the stage for his one-on-one interview.
One of the greatest players in English footballing history, Glenn came through the youth ranks at Tottenham Hotspur to make 490 appearances in all competitions for us between 1975-1987, placing him fifth in the all-time appearance list. He also scored 110 goals in that time.
One of, if not the most gifted players of his generation, Glenn helped Tottenham win the FA Cup in 1981 and 1982 – he scored in both the initial final and the winner in the replay against QPR in 1982 – and the UEFA Cup in 1984, although he was injured for the final against Anderlecht. Glenn later returned to the Lane to manage the team between 2001-03 and also managed England, Swindon, Chelsea, Southampton and Wolves.
Glenn shared many personal anecdotes and his predictions for this year's Fifa World Cup.
We had such a fantastic evening with our colleagues and clients and can't wait for the next Mploy outing!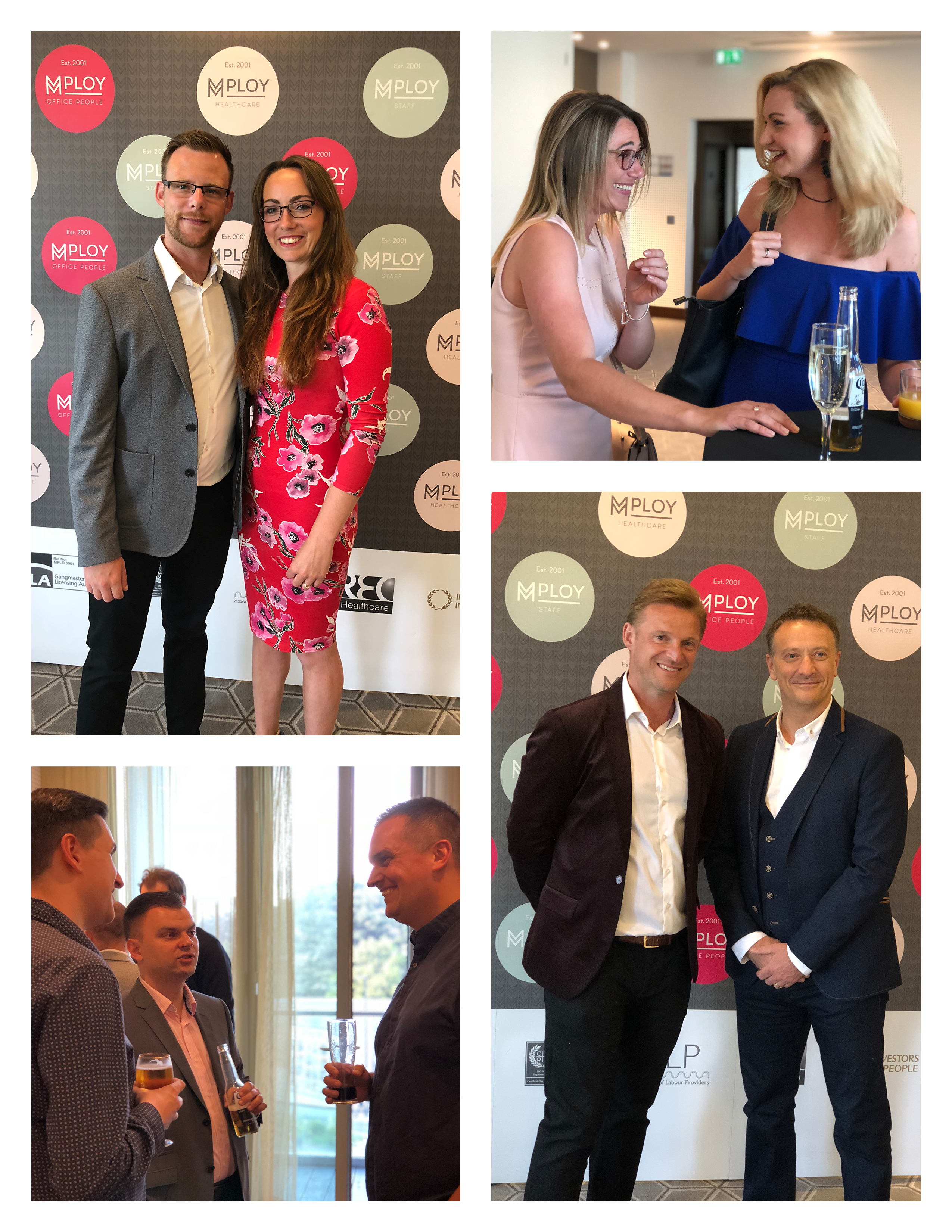 View all of the Mploy photos from the night here!