Mploy Tough Mudders London South 2016 Challenge
Posted: 21st July 2016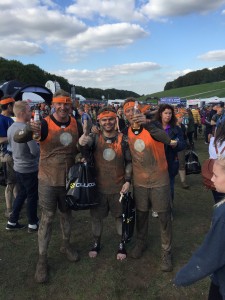 This year Mploy Staffing Solutions have decided to raise money for Children with Cancer by entering a team into Tough Mudder.
Mploy have committed to doubling the amount raised by our team and out target is to achieve £4500 sponsorship , which Mploy will double to £9000.
The charity carries out fantastic work for kids and their families going through the worst possible time imaginable and I would ask that you make any donation big or small to help Mploy achieve our target.
Thanks very much on behalf of the Mploy Tough Mudders.