How To Survive Your Office Christmas Party
Posted: 7th December 2017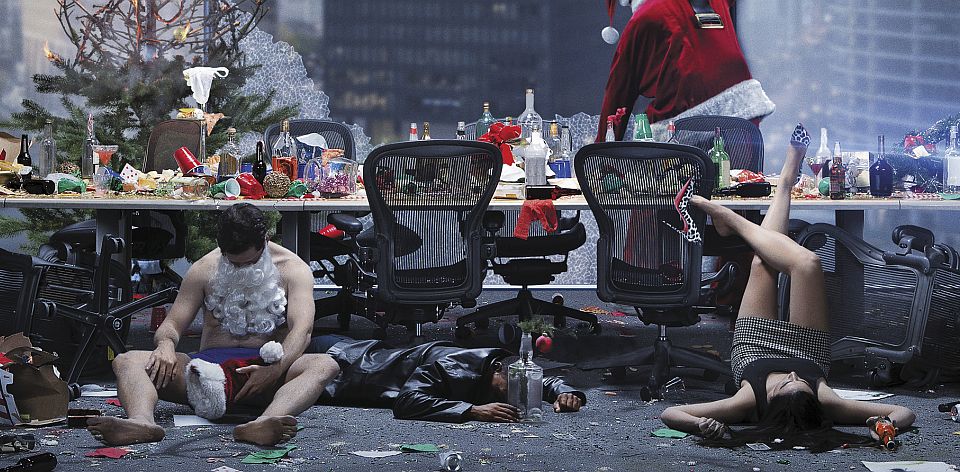 DO flirt with the colleague you fancy … DON'T go so overboard with the free bar that you black out. Here's Mploy's guide to having fun this season without getting sacked!
IT'S that time of year when your career prospects — and dignity — traditionally go out the window.
While it is virtually impossible not to over-indulge at your festive office party – photocopying your genitals or kissing Tim from the department you don't know the name of needn't be the end of the world.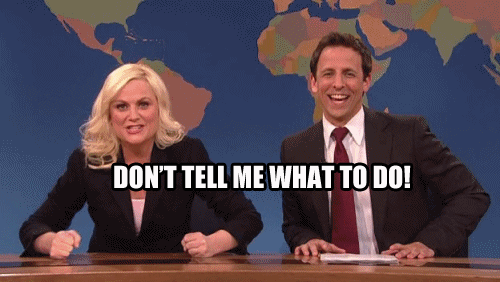 DOs and DON'Ts
WITH so many things that could go wrong when you mix work with booze, we have the ultimate list to help you get a promotion, rather than a P45.
DON'T drink too much. Easier said than done maybe, but your brain stops engaging with what you say, so words will spew out like your inevitable late-night vom. I beg you, keep sipping water.
DO imagine all your colleagues are as critical as the harshest person in your life. If your nan would keel over at the sight of your skirt, you should not be wearing it to the party.
DON'T do your party piece for Hannah from Payroll. Keep mooning or flashing your boobs for your mate's stag or hen do.
DON'T mention promotions, office politics or complaints. You're no Derren Brown, so hinting at a pay rise while flirting with your manager is not likely to have the desired effect.
DO flirt with that colleague you fancy. But move on if they look like they would rather be doing anything else.
DON'T confide all your office pet hates to a colleague you barely know. Despite them moaning about that guy from the Bournemouth office, they are not your mate and will know all your secrets by the time you get in the next day.
DO have fun on the dancefloor, but keep the twerking to a level above strip-club pro. And never force your shy boss to dance. Making them feel awkward makes you look bad.
DON'T start office gossip. It escalates faster than a snog under the mistletoe and if the trail leads back to you, you will forever be labelled a blabbermouth.
DON'T gorge on the free food. It is awesome to get this festive freebie but people always notice the one who scoffs the lot.
DO know when to go home. The last to leave the bash is usually pretty wrecked. When you find yourself rolling on the floor with laughter at a joke you have already forgotten, you should have left an hour ago.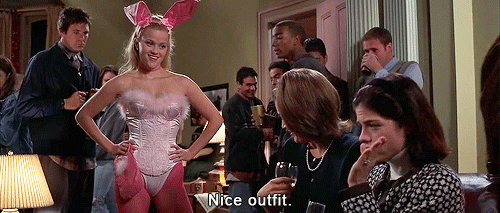 Outfits
DON'T wear anything too revealing — you are not Rita Ora. A nip-slip is not the way to getting a bigger payslip.
AVOID sky-high heels if you are not used to them. It is one thing making an entrance, quite another falling flat on your face in front of your boss.
MAKE an effort. Wearing the same boring office gear will get you labelled a plain Jane. Ballgowns are OTT, though.
WEAR something you feel comfortable in. Squeeze into a tight mini dress and you will be standing awkwardly in the corner hoping your colleagues do not see you.
JAZZ up a dress with a statement item. But do not overdo it or colleagues will not take you seriously.
STEER clear of polyester and silk. You do not want the nickname Sweaty Susie in the office after over-exerting yourself to YMCA.
TAKE a glam and a casual outfit. Sharon may tell you she will be in a sequin dress, but you do not want to be the only one showing more skin than Miley Cyrus when Shaz turns up in jeans and a top.
GO for darker colours. When Jess from Marketing spills her red wine over your white top, talking to your boss in a see-through blouse is not going to help with your bonus.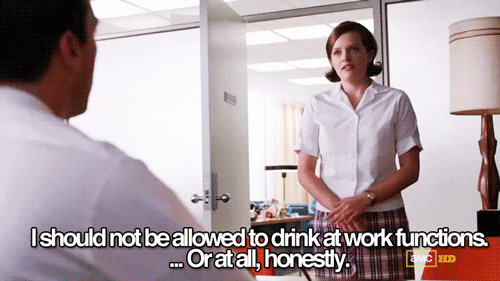 Food & drink
JUST because it is a free bar, it does not mean it is a drinking competition — no, really. Pace yourself by only saying yes to a drink if your glass is empty — even if your boss is offering to get a round in for the first time in years. Remember, bars usually stock soft drinks, too.
TUCKING in to garlic bread and pickled onion crisps will do little to make your boss want to hear about what you love about the company, even less for your plans under the mistletoe. Pack some mints.
WHEN the cheap booze begins to work its magic, it's time to make your wine into a spritzer or your pint into a shandy.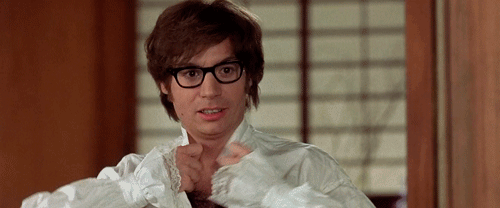 And as for you lads . . .
DON'T try to be funny with your festive party outfit. Santa socks are acceptable but showing them to everyone will not win you respect.
DITCH the suit, for once. A smart-casual style will attract the right attention. A shirt saying "Santa I've been a naughty boy this year" will not.
DON'T be a hero, line your stomach with a carb-heavy lunch for damage limitation and a glass of full-fat milk.
NOBODY wants to see your salted nuts, especially when you are spitting them all over your boss mid-conversation, but do take a snack to replenish depleting energy levels in case you miss out on the canapés or the buffet is rubbish.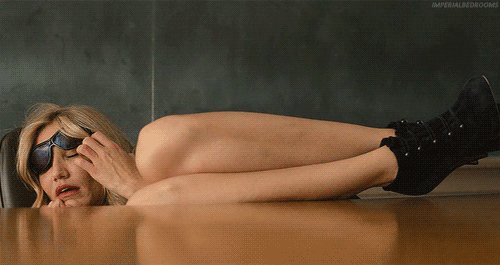 The Morning After The Night Before
DARE TO FAKE IT — have a perfect power-dress outfit already laid out. Strutting your stuff in knock-'em-dead attire will have your boss and fellow paranoid colleagues not only believing you can handle a few drinks, but also that it could not have been you dangling from a pole just hours ago.
REMEMBER — talk of your pole positioning may refuse to die down. So make sure you remember anything you have on your colleagues, as turning last night's events back round will give you the power back.
BRIBES DO THE TRICK — do not walk into the office empty-handed. Arm yourself with a big box of doughnuts. Your colleagues will soon be distracted and your boss appreciative of the much-needed sugar hit. They will soon forget everything you said to them the night before.